ABOUT US
---
ARCHITECTURE AND DESIGN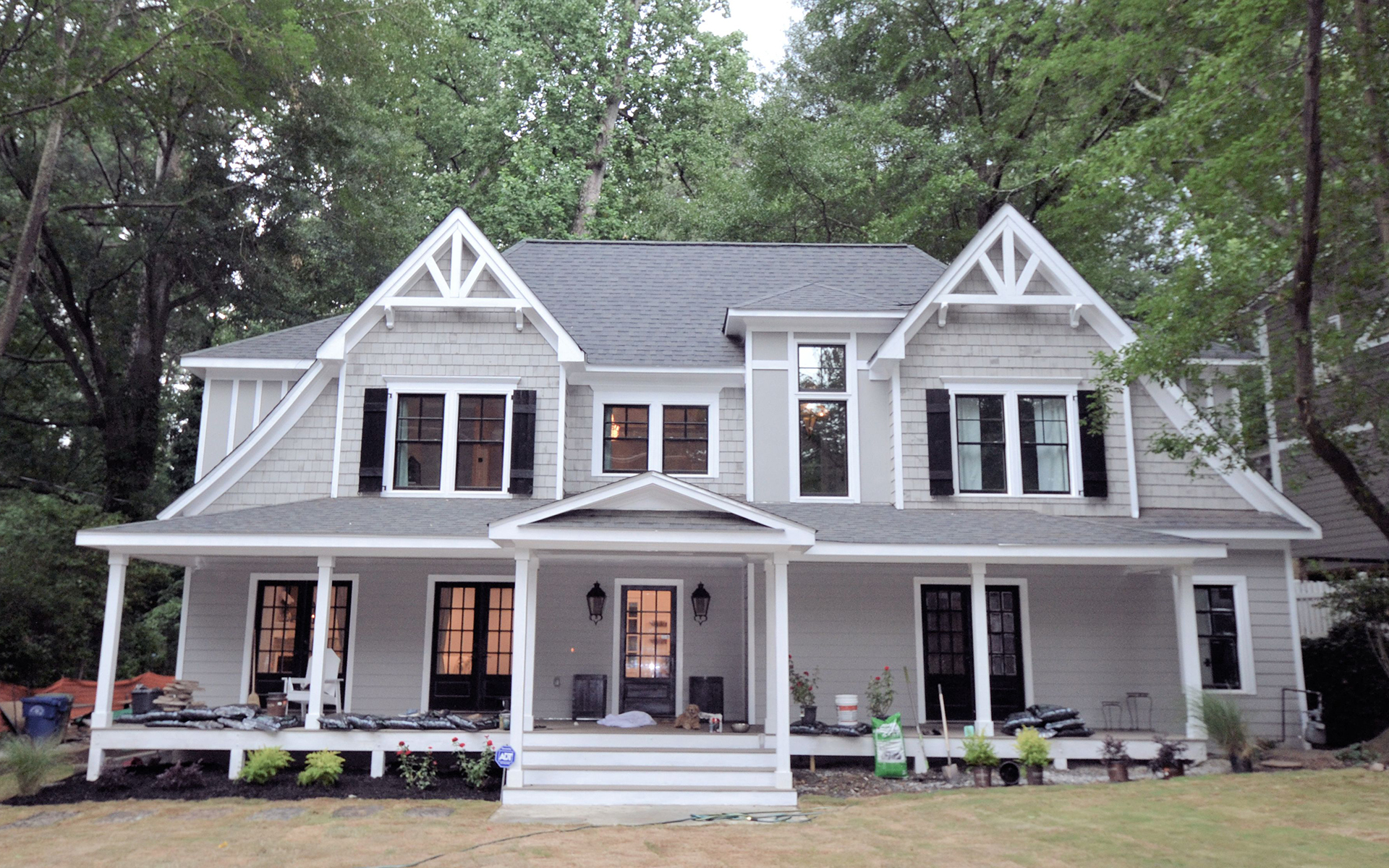 Robert Koch Designs is a full-service Architectural Design Firm located in Decatur, Georgia.
The firm was founded in 2009 and is focused exclusively on custom residential architecture. The firm has developed a reputation of client satisfaction and strives to deliver great quality designs. Projects include new homes, renovations and additions. Robert Koch is the owner, designer and driving force behind Robert Koch Designs. Robert has worked in architecture for over 15 years and has a wide range of experience in many different project types including, multi-family and single-family residential, clubhouse, retail, and mixed-use architecture. Robert has a Bachelor of Architecture from Kansas State University and is a Registered Architect in the state of Georgia.
TESTIMONIALS
↓
L James
"My husband and I worked with Robert Koch to design our dream home! We are nearing the end of the building process now and have enjoyed working with Robert every step of the way. He listened carefully when we described our initial ideas and needs and incorporated them all into a beautiful design. He has worked with us at the appropriate intervals during the building process and within two months, we will be living in the gorgeous home he designed. We would definitely work with him again, although we are planning to live in this house for a very long time, so we may not have the need to anytime soon. Highly recommend!!"
↓
309 Highlands
"I have used Robert Koch Designs for several home renovations over the past three years. I find Robert to be easy to work with and knowledgeable in all aspects of design and structure. Robert knows how to avoid problems in construction by per-planing during the design phase. His design are always a great use of space and esthetically pleasing. He works with me in an effort to achieve my vision of a project with what works best for the space. I would highly recommend Robert, and plan on using him on future projects."
↓
Tony
"Robert Koch provided architectural services for our major home renovation project. The scope of the project consisted of turning a one story, 2 bedrooms/ 1 bath, bungalow (appx 1,000 sq ft) into a two story, 3 bedrooms/ 2.5 bath, house (appx 2,000 sq ft). Robert met with my wife and me to discuss what we wanted in the new structure. His drawings really captured the essence of our discussion and we were extremely pleased with the finish product."
↓
J Knight
"Great architect.....plans are easy to follow. As a contractor in the field, I need an architect who is going to pick up the phone, answer questions, make quick changes. Robert is the guy...I've done several projects with him and all have run smoothly!"
↓
E Hawk
"Robert actually did a couple of different remodeling designs for me. One on a home that I ultimately did not buy, and another on my current home. Robert was creative, professional and resourceful not only during the designing phase but even afterwards during the permitting and construction phases of the project. It is nice to work with people in the construction business that have a good work ethic and conduct their business with integrity."
↓
David Schaeffer
"My family and I used Rob Koch to design a complete renovation and expansion of our summer place in Hendersonville NC. The design was fairly challenging due to the age of the existing structures and the desire to blend the expansion and the original cabin into a cohesive unit without sacrificing the traditions and unique features of the original. This was a major two-story project involving the design and building of a new kitchen, two new bedrooms, a huge recreational area/loft, two new bathrooms, a washer and dryer area, two water heater closets, and the renovation of a third bathroom and a second loft. We are now enjoying the new, expanding house with no problems. Rob did an excellent job on all aspects of the project, from helping with the conceptual vision, working with us to fit all of our plans into a limited footprint, making all of the architectural drawings which our contractor found to be outstanding, comprehensive, and clear, and he made several trips up to NC to inspect the progress of the contractor and advise us as the project moved forward. I heartily recommend Rob Koch for his architectural skills and diligence and for his ability to turn a vision into a reality."
↓
Mark Brown, PE, Plant Design Supervisor at Farmers Telephone Cooperative, Inc.
"Robert Koch has worked on 3 projects for me, all of which have turned out better than I had hoped. Robert is a talented architect who makes the best possible use of available space, whether it is a new build or a remodel. Robert's skill with AutoCAD is exemplary and the speed in which he can make changes to his schematics is unmatched. He is a true professional. I will be using him on my next project."
↓
Pierre Coiron, Owner, Stability Engineering
"I've worked with Robert on several architectural building projects. He is a problem solver with a eye for detail. I would recommend him to anyone looking for a self motivated professional."
↓
JC Chi, Owner at CHI Design Group
"Robert is a very dependable and diligent worker. He's quite thorough and detail oriented which makes him uniquely qualified in especially the drawing and documentation scope of architecture. It was a pleasure working with him for three years."
---